products
We carry computers and computer accessories such as monitors, hard drives, keyboards, printers and anything else your home office or business will need.
Custom Systems has products for any budget. As a Dell distributor we can offer the newest models from Dell including dual core and quad core machines. We also sell previously used corporate leased machines which are a fraction of the manufacturer's sticker price.
Desktop Systems (Optiplex, XPS and more)
Laptops (Inspiron and more)
Flat Screen Monitors (15", 17", 19", 20" widescreen and larger)
Servers (Dell, IBM and more)
Software
Our inventory is constantly being updated so call today or send us an email to see what we currently have in stock.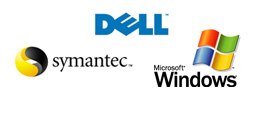 networking
For networking questions or to set up an appointment you can reach us by phone at
512-259-0966 or through email.
Windows Server
Windows Active Directory
Windows desktop OS
Microsoft Exchange
Virus protection applications such as McAfee, Symantec or Trend Micro
Microsoft SQL server
Microsoft terminal services
Router configuration (Linksys, Cisco)
Firewall configuration (Cisco PIX, Linksys, Sonicwall)
Unix, Linux
VPN technology (Windows, Cisco, Linksys)
Wireless communications